THE ART
OF WEAVING TOGETHER
CONTEMPORARY STYLE
AND TIMELESS DESIGN.
---
Founded in 1947 and run by the Bertolani family, Antica Valserchio is an ingenious synergy of past and present, encompassing the essence of Made in Italy. At its heart is a passion for the precision, elegance and meticulous craftsmanship of products.
---
After a stint in Rome working as an actress, Anna Pedri, a woman of great passion and flair, returns to her home town and family and decides to make a business out of the natural creativity she has been blessed with since childhood. Driven by a strong connection with her native land, Anna decides to set up a company devoted to resurrecting the ancient textile tradition of Lucca: gathering together a group of local female weavers, she thus launches Artes (from ARtigianato TESsile, or Textile Craftsmanship).
A pioneer of an innovative and multifaceted model of female entrepreneurship, in the space of a few years Anna Pedri transforms Artes into a successful company which, thanks to her management and enterprise initiative, succeeds in working with the leading fashion labels of the day. Her brilliant idea is to use exquisite fabrics which her weavers skilfully turn into unique products for the luxury fashion market.
---
Graziamaria Dallamano, Anna's daughter, takes over the helm of the company and boosts its production capacity, acquiring a series of mechanical looms in the '80s in a bid to transfer the know-how and spirit of "hand-made" creations to industrial production, offering innovative products of exceedingly high quality
---
The acquisition of a long-established local company, Nuova Valserchio, boosts both the range and quality of products, leading to the launch of Antica Valserchio, managed by the third generation of the entrepreneurial family, in the shape of Anna's grandchildren, brothers Alessandro and Massimo Bertolani.
---
Thanks to the combination of artisanal know-how, technological innovation and a strong commitment to the sustainability of processes and products, Antica Valserchio is a leading company in the production of luxury textile accessories for people and the home.
Antica Valserchio combines traditional craftsmanship with cutting-edge technology to create superior quality textile products for luxury fashion brands.
With exceptional savoir faire and a continuous pursuit of innovation and sustainable practices, Antica Valserchio constantly strives to position itself as a benchmark for the industry.
Four core values guide the work of Antica Valserchio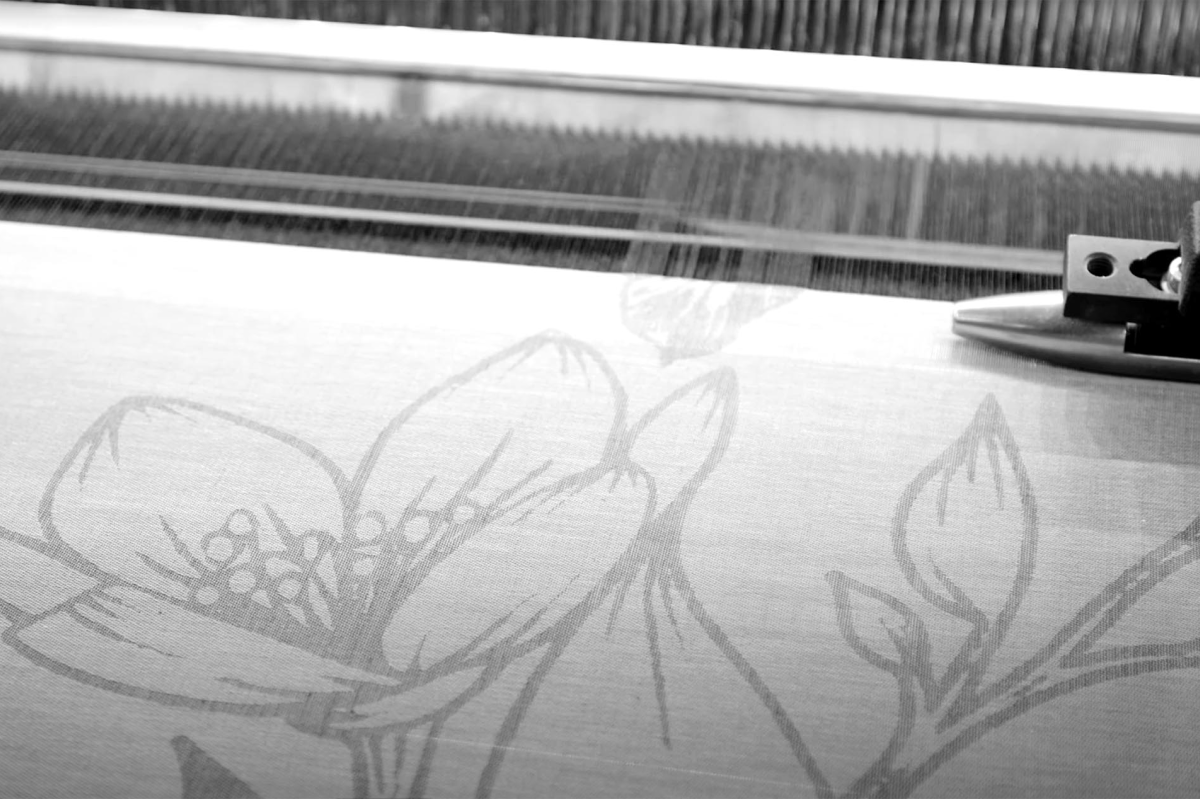 WITH AN ONGOING COMMITMENT TO RESEARCH AND INNOVATION, THE TEAM OF EXPERT ARTISANS CONSTANTLY STRIVES TO PUSH THE BOUNDARIES OF THEIR PROFESSION THANKS TO CUTTING-EDGE TECHNOLOGIES.
Custodians of the traditional handcrafted Lucchese technique, Antica Valserchio combines the best of both worlds to create a unique, modern and timeless style. With a particular focus on sustainability, ethics and quality, the company is committed to using responsible materials and ethical practices along its entire production chain. Renowned for the organization and outstanding management of the entire production process, this iconic textiles company is a veritable testament to an uncompromising commitment to excellence.
IF YOU ARE LOOKING FOR COLLABORATION OPPORTUNITIES, GENERAL INQUIRIES OR SIMPLY WANT TO START A BUSINESS CONVERSATION